OpenLIVE Provides Artists with Simple,
Instant, Mixed & Mastered Live Recordings.

Sign up now to access OpenLIVE's simple live music management tool.
Live Performance to Live Recordings in 4 Simple Steps
Create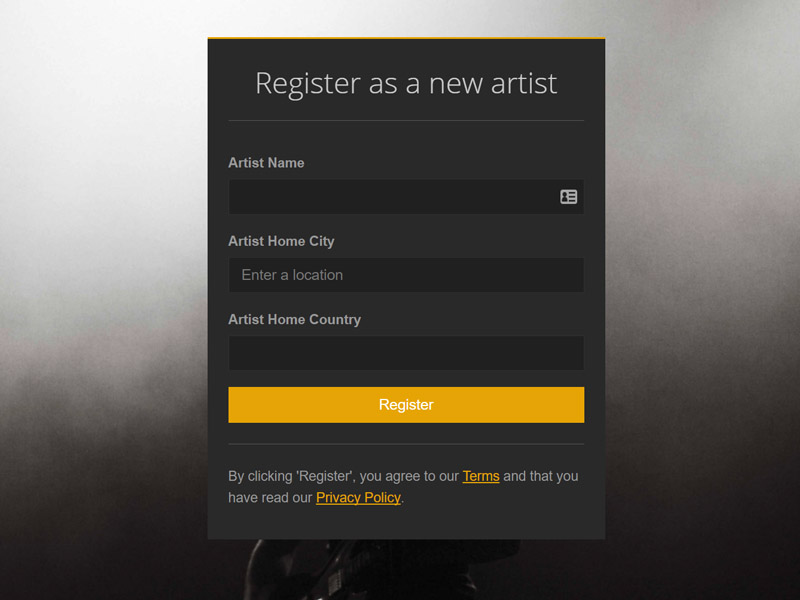 Book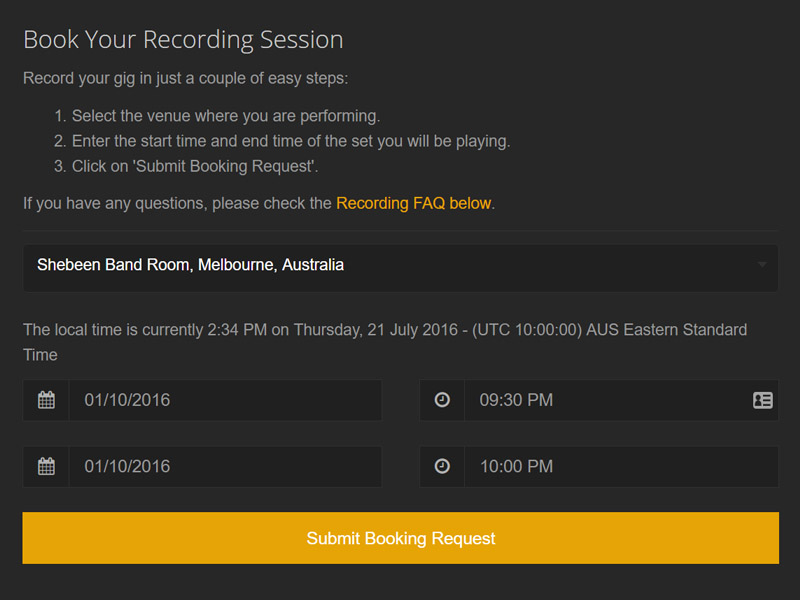 Play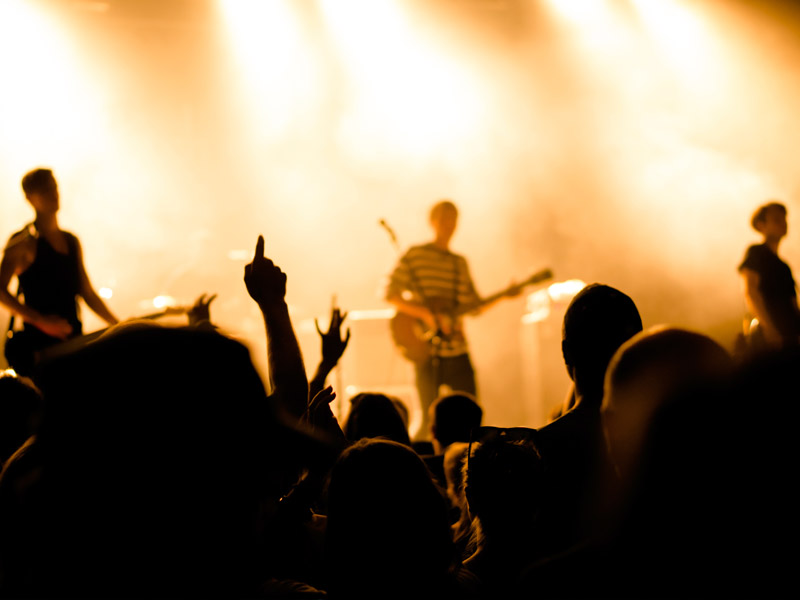 Manage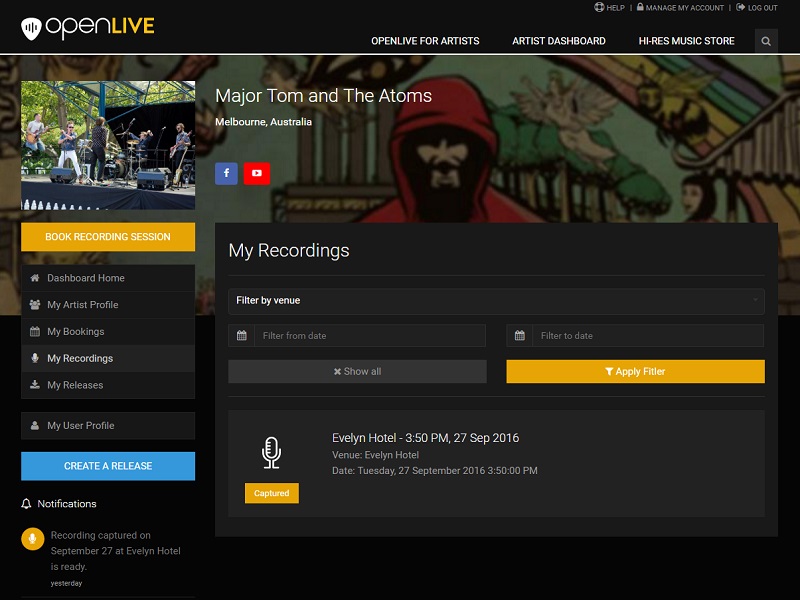 Hi-Res Music Store
OpenLIVE's hi-res music store offers music fans the highest audio quality available.